4 Best Dynamic DNS Providers You Can Trust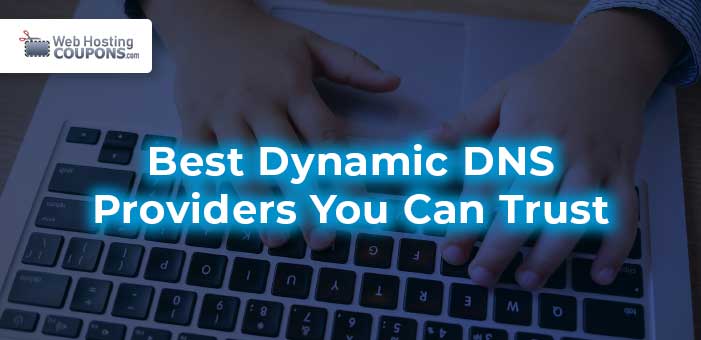 4 Best Dynamic DNS Providers You Can Trust
If at any time you want to update DNS records automatically, then your best bet is a Dynamic DNS. In this article we explore 4 of the best Dynamic DNS providers you can trust. This comprehensive list includes tools for Windows, Mac OS and Linux users. Before we get into the list however, let's explore Dynamic DNS and some see who's made our list.
What is Dynamic DNS?
Commonly known as DDNS, Dynamic Domain Name System is a method for refreshing a name server automatically. With DDNS, it is possible to update DNS records without considering a tedious manual method. This proves rather useful in periodically and automatically updating your DNS's A (IPv4) or AAAA (IPv6) records when an IP address is changed by your Internet Service Provider.
1. Hosting.co.uk
Hosting.co.uk is UK Hosting provider with a free DNS management service. With Hosting.co.uk, the client monitors the IP address of your computer and sends information to the Hosting.co.uk servers. Support is provided for all domain names.
You can speed up your website and enhance your site's availability with increased redundancy. Key features: Control Panel, Third-level domain names, Top-level domain names, Global name servers and 100% up time. Learn more here.
2. DynDNS
Supporting up to three URLs for free, DynDNS Service is another DDNS you can trust. With DynDNS client, you are able to view when your IP address was updated last in a table format. The table shows all the relevant details such as Sub-Name, Password, IP-Address, Port and Last Update of the DynDNS URLs. With this setup, you have a great level of transparency over the update process.
Key features: 3 URLs for free, ability to view blocked and released ports, Monitor IP address updates, Adjust your update timing from 5 secs to 5 minutes.
3. Luxhosting
With Luxhosting, you are provided with a DNS hosting and management service. It is possible to create DDNS for hosts to refashion a home network and transform it into a permanent hostname. Luxhosing also offers free support that enables you to carry out DNS look up processes in a more secure way. Key features: API, unlimited hosting and Web Interface.
4. Duck DNS
With Duck DNS, you have the liberty to assign DNSs to a particular chosen IP. It provides periodic updates to domain names at 5 minute intervals and it is hosted on AWS. Duck DNS allows users to select unique domain names in an effort to personalize the service. Duck DNS is a great DDNS provider for organisations and individuals who require basic IP address updates. Key features: Updates domain name at 5 minute intervals, Protected with 256-bit SSL certificate, Hosted on AWS and provides Script IP updates.
The take away, Free DNS
Get top domain hosting and DNS management from trusted players in the business. Choose your provider and set up your successful website today. Find the latest discount on hosting on our website.