10 Best Secure Private Email Services for Privacy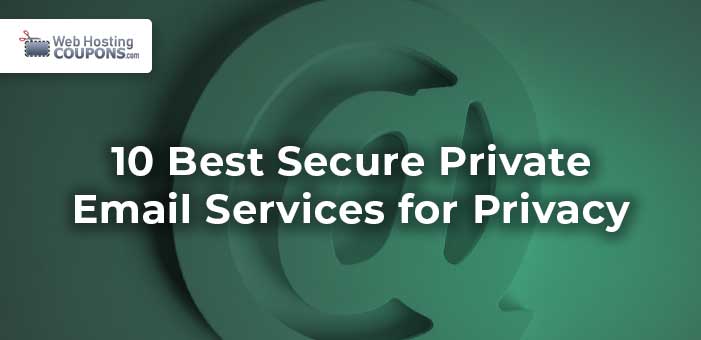 10 Best Secure Private Email Services for Privacy
Was my email just hacked? Is there a way that I can improve my security while using an email services? One way of improving your security is by using a private email service. This form of security is an effective way of protecting us from hackers, viruses, spam, phishing, and identity theft. Equipped with end to end encryption, your privacy is maintained under the watchful eyes of the safety mechanisms of these accounts.
How does it work?
How does the private email server defer from common public email accounts? These email accounts are hosted on a private server. This proves to be more secure whether it is physical server or a virtual server and are monitored privately (affordable rates on virtual servers available here).
10 picks for the best private email services
1. Roundcube
Roundcube is a free and open account that use easy to install and configure. It offers full support for MIME and HTML messages, support for external SMTP server, privacy protection, login attack prevention, XSS attack protection, etc. Hosting brands clients have access to Roundcube and Horde email services (see below) are made available at no additional cost. Go here for access to cpanel hosting coupons & discounts!
2. Horde
Horde Groupware Webmail is a free account that allows to read, send and organize accounts. It offers MAP and POP3 webmail client, message filtering, Encrypting of messages and other features.
3. FastMail
FastMail offers paid email accounts to users in 36 languages with approximately 113 domains available and it is free from advertisements.
4. ProtonMail
ProtonMail, is a secure and anonymous account where there is no need to provide any personal information account creation. Access is available on any computer or mobile device. The service offers secured socket layer connections, open-source cryptography and end-to-end encryption.
5. Tutanota
Tutanota is a private email service for private and business users. There is a fee account available but for added features you are required to pay a monthly subscription. So, users are issued a Tutanota domain name, a single user, and 1 GB of email storage.
6. Mailfence
Fully dedicated to email privacy, Mailfence has a unique inter-operable End-to-end Encryption. In fact, there are no plug-ins, no add-ons, no third-party access to your data, openPGP end-to-end encryption on a secured infrastructure.
7. Yandex
Talk about technology advancement and security, Yandex uses a double authentication though fingerprint and a PIN number.
8. GMX
GMX is an "iron fist" for viruses and spam are kept at bay! Clients receive up to 65 GB free email storage as well as other "freebies"!
9. Mailbox
Mailbox, this email account takes into consideration the environment. It is of course not free but on the bright side security is tight. This account provides you with 100 MB of secure cloud storage.
10. TorGuard
Finally, let us look at TorGuard's Private-Mail. So, it has end-to-end encryption, there is the option for a free account with added features if you pay the monthly subscription fee. It also offers storage of 100 MB with encryption.
For hosted email services, get the most reliable email hosting here, free when you choose any web hosting plan.