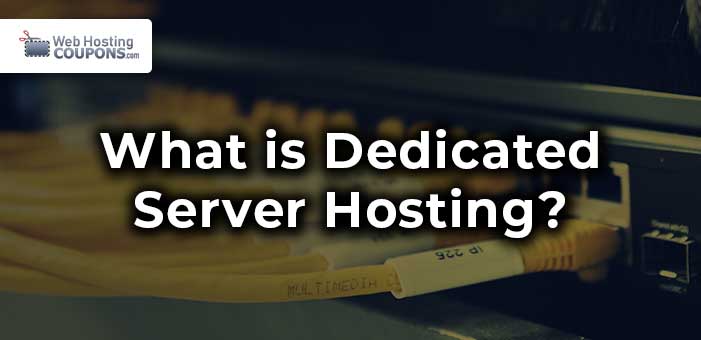 What is Dedicated Server Hosting?
You're anticipating your website's growth and that's great. With this growth, your need for greater server performance also kicks in. This is because, as your website widens its reach you'll need more storage and bandwidth to "spread out." Well, the solution for this need is a dedicated server. There are many options for dedicated servers in the market for you to choose from. Here is a guide to help you understand what this is, when you should use one and their superb benefits to website.
What exactly is Dedicated Server?
The term dedicated server means that your website has full use of the server it uses. So then, you are not sharing server space with any other websites like your current shared hosting or virtual private server (VPS) experience.
When should you use a Dedicated Server?
Like your present situation, if you anticipate your website to grow rapidly in the near future, then it's best to install the right infrastructure for this growth. Remember, if right now your shared hosting or (VPS) experience is moving a bit sluggish or running out of space, then it won't be able to handle an increase in traffic to your site. Not changing will definitely affect your website's performance negatively by slowing down your loading time and worst, crashing your site. This adversely will create higher bounce rates which translates into loss of revenue. With this being said, it's time to switch. Here are unique and affordable dedicated hosting packages to choose from.
Got to love these Dedicated server features
1. Far better page load speed
Opting for this server renders faster page loading time -talking about performance here. This particular server will guarantee you have all the bandwidth you need, when you need it. This is a fantastic way to improve your page loading time since you are the only user on a server.
2.
Superior

security

The fact that you are the only user of this server and that you are completely responsible for your site's security means that you do not have to deal with incompetent security ecosystem managed by inefficient security tools. With this server's security, you will be responsible for how these features are implemented and this is one of the best aspects of the system's flexibility.

Additionally, you have complete autonomy as to how you use your server. This is one of the greatest benefits of using this server. Choosing your hardware specification and operating system are just to name a couple independent decisions you can make surrounding your server. Of course, if you rather have a managed server, many hosting providers offer this services at a fixed rate.
3. What about the Cost?
It's a fact. Dedicated hosting is on the highest spectrum of hosting services. When you consider all the advantages of this service, you can agree it's a service worth pay for. Remember, you are essentially renting an entire server. With shared hosting, you only get partial access to less than half of the server resources, and it's distributed to tons of other sites.
4. No overhead fees
When you get dedicated hosting from a certified Hosting provider, you won't have the overhead cost of maintaining the server either. Hosting on your own would amount to way more because you have to run power non-stop to keep your server running. We won't even get in to the cost of cool equipment to ensure your server doesn't over heat. But imagine the benefit of making an investment of purchasing your own server, you'll always have access to reserved power, even as you scale up your business.
Conclusion
Anticipating more traffic than what your current shared or VPS server can accommodate can save you from downtime. A Dedicated Server is the answer. It will ensure you have fast page load time, security to feel as ease and the performance that will outshine your competitors.