4 tips for designing a website on a budget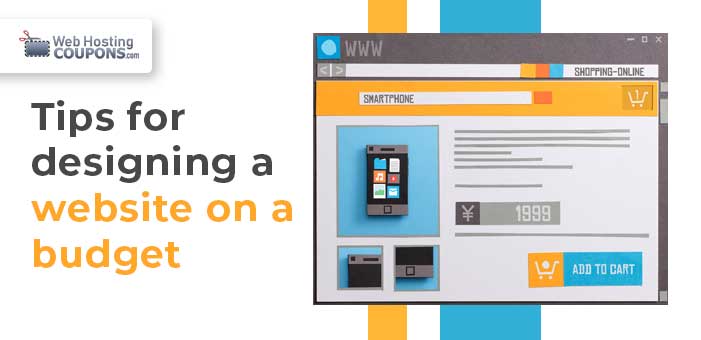 4 tips for designing a website on a budget
A website is the first place someone looks if they want to find information about a service or brand. Unless you are a professional web developer, designing a website will be a scary task at first. Fortunately, with easy sitebuilder innovation in place, there is really no need to shy away from creating your first site. It's easier to design, with no coding or design skills required. Plus, if you get all your content and pictures together plugging them into a sitebuilder is child's play. In this guide, we will show you a few tools that will help you design a website on a budget.
Choose a domain name
The first thing to do is choose a domain name. You should choose a domain name that exemplifies your brand. Register a domain name for 2 years or more as this will bring down the cost for you. Another thing to do is choose a site builder which has the cost of the domain name included in the cost of the site builder.
Choose a site builder
You do not need an expensive professional website designer to build your website. A site builder will help you put up your website based on templates for free. If you want to use your own domain name you will have to move to a paid plan. These paid plans can range from US$5 per month to US$20 per month. A site builder will help you choose a template and show you what a website will finally look like.
After choosing the template you have a choice to customize the template to your liking, by changing the colors, font size and images used. Your content can then be put into the website. All this can happen over a period of a few minutes if you have your content ready.
Build your Ecommerce website using a site builder
Site builders such as the one found here, can help you put up your eCommerce website quickly. This site builders specialize in helping you put up your website without any trouble. You can custom eyes a set of templates to build your pages and use the integrated payment solutions to set up your customer workflow. Once you are satisfied with your design, and content, you should do a few tests to see if your cart works. Once you are satisfied you can publish your website.
After publishing if you do not like how something looks it can be changed and updated. Some of the features include multiple payment options, social media share buttons, a customizable view, an easy to use web interface and up to 200 website templates. All this with a 24 hour, 365 days a year support team. And if this was not enough you get a 30-day money back guarantee.
Choose a content management system
A good content management system is key and how easy it is to maintain your website. There are a few options like Youwebsbite.com, WordPress and Ownwebsite.com, but for most websites a flexible site builder is enough. If you choose a content management system like WordPress, then good WordPress hosting plan is required.
Conclusion
Even though you might benefit with a professional website designer and developer, it is very easy to quickly build your website if you have your content and domain name ready. Follow these steps to build your website and you will see that it is not intimidating at all.