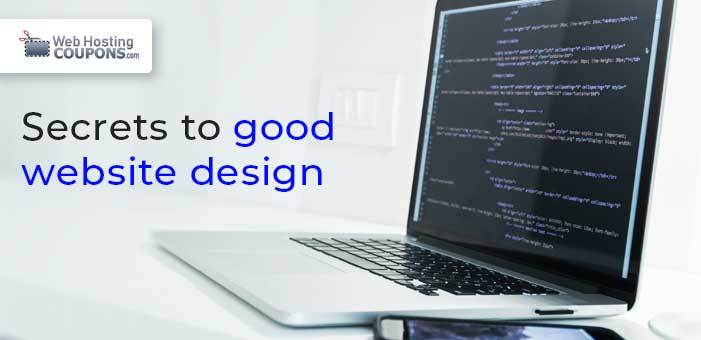 Secrets of Good Website Design Code
If someone says that a website has good design, they're usually referring to the colors, the fonts, the placement of components or the images chosen by the designer. But research has shown that a pretty website is not necessary a great performing one. A well-designed website is one that has usability at the forefront of its design principles. It is safe to say, user experience is what defines the success of a website.
Know your customer
A typical user will visit a web page, scan the text then click on a link that is similar to what they're looking for. There are large parts of the website page that customers do not look at. If something interesting is found the users will normally click on a link. If the new page does not have the information that the user is looking for, they will hit the back button and search process will continue. Users are willing to compromise and will settle for high quality content with advertisements and even a bad design of website. Studies show that content is more important than the design that supports it.
Websites that are not very pretty but have good content will have high traffic.
If a webpage is too busy, the more likely its user to leave the website and look for alternatives. Optimizing website for user behavior is very hard because users do not locate a website page in a linear fashion or sequentially. Another thing to keep in mind is that users do not like to be controlled on a web page. Pop ups and automatic navigation are not appreciated. Opening links in a new browser is not good practice as it takes away control from the user who would like to use the back button to go back to the previous page.
The following are a few guidelines that should be followed:
Do not make your content very abstract
Your content should clearly communicate what you are website is all about. An easy way to go about this is to use visual cues that are easy to understand. For example, a website that talks about the website builder it uses should use an image of the site builder interface instead of using vague words like intuitive, powerful, features.
Do not waste the users time
if your website provides a service it might be beneficial to host a demonstration of the service on your website. Most websites ask the user to fill up a long form before they can use a free service. It is very likely that the user will fill in a form after they get to play with a demo of the service.  However, it is unreasonable to create your website for user data by forcing uses to enter an email address. It is important to understand that barriers such as subscription or registrations will cut down incoming traffic.
Clearly mentioned costs
if your website provides a service that has a subscription or one-time cost, then it is important to make sure that is communicated clearly. It is extremely frustrating for a user look for the pricing of the service if it is mentioned obscurely in the corner of a page. It is good to use short and concise phrases and plain language that is clear and easy to understand.
Keep it simple
an overwhelming majority of visitors to your website will come because you are looking for information rather than a fancy design. Poorly designed websites with relevant or good information will still see lots of traffic. From the user's perspective, the best website is one without images and advertisements. This is why text only print version of the website are very popular.