What Is Reseller Hosting & How Does it Work?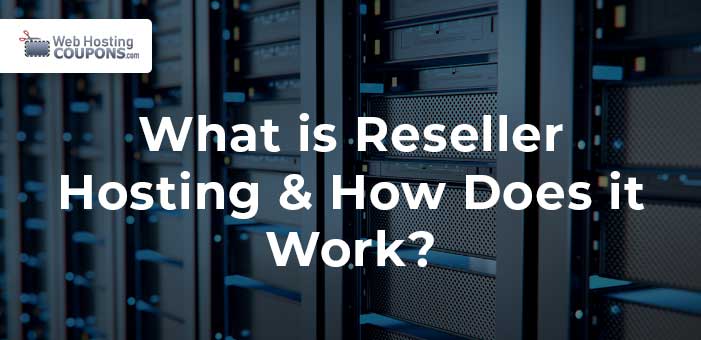 What Is Reseller Hosting & How Does it Work?
The business of buying your own server power to run a web hosting service without the need to build and maintain the infrastructure of a web hosting company is called reseller hosting. Under this type of hosting, you can rent web space that you package, rebrand and sell. Here, depending on your primary hosting provider, may be given complete white or private label control panel which enables you to manage your rented space and customers. For great deals on this type of hosting, visit here.
Who Is Reseller Hosting For?
Reseller hosting is for anyone who is interested in the business of web hosting. Some professions that are in the business of internet technology such as; database programmers, graphic designers, internet marketing consultants etc., add web hosting as part of their offerings. Since they buy web space in bulk, they can pass on the savings to their customers.
Three awesome benefits of Reseller Hosting
1. Affordable price point
The price is one of the biggest benefits you can gain with this hosting. You will find reseller hosting plans reasonably cheap to purchase.
2. It's designed to make you money
Next you'll find that it's a profitable business model that is low risk and requires limited start-up cost. All tasks involving updates, server maintenance, connectivity, security and everything else is performed by the primary hosting company. This allows you more time to focus on growing your business offerings.
3. Set your own prices and product names
The great feature of reseller hosting is its anonymity. Your clients don't have to know you're renting from another hosting company. This is made possible through their White Label. This allows you to build your own identity and brand.
Additional earning power is possible as a reseller host. You can offer more services such as domain name registration, Dedicated Hosting, VPS Hosting, Dedicated IP, SSL Certificate, etc.
Because reseller hosting is sometimes an additional service offering by marketers and website builders, it is a convenient way for end users to have all their internet needs met under one umbrella.
Three reseller hosting challenges to consider
1. There might be downtime
Server downtime is common and while you don't own the servers, you don't want to continuously deal with this issue. No downtime means no income – for this period of course. So, try to use a reliable primary hosting provider that offers 99.9% uptime.
2. Delayed technical client support
You want to ensure you choose a host with dedicated 24/7 support. Some resellers have to rely on the primary hosting company to resolve technical glitches experienced by their customers. In doing this, it is important to keep customers abreast of developments to resolve the issue.
3. Need to upgrade is required
The current global health pandemic launched the increase of hosting inquiries and this teaches the lesson to always ensure that you have a plan to upgrade as the demand requires and avoid sudden costs.
How to choose the best Reseller package
There are several aspects you must consider; price, disc space, bandwidth, uptime, help and support. These are important to the success of your reseller business. Reliable names in the market include:
• MonsterHost
• HostName
• Luxhosting.lu
• Hosting.co.uk
Conclusion
Hope these highlights were able to point you in the direction of understanding what reseller hosting is all about and how to select the perfect one to suit your special requirements. This hosting option promises to get you on your way to building your own hosting business.